9Apps APK Download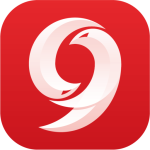 Best Android App Store for Android to Download Apps & Games Free
| | |
| --- | --- |
| App Name | 9Apps |
| App Size | 3.4 MB |
| Version | 3.3.1.8 |
| Users | 20,000,000+ |
| Requires Android | Android 4.0+ |

App Screenshots and UI
Have you ever wondered where you could find all the latest apps, games, and tools in one place? 
Introducing 9Apps APK, a one-stop solution for all your app needs! With its user-friendly interface and a vast library of applications, 9Apps makes it easier for you to find what you're looking for in no time. 
Get ready to explore a world of endless possibilities with 9Apps.
What is 9Apps App?
9Apps App is a one-stop shop for all your mobile needs! It's an app store that offers a massive collection of free apps and games for Android devices.
Whether you're looking for the latest games, entertainment, productivity, or educational apps, this android APK has got you covered!
What makes this 3rd party android app store so unique is its user-friendly interface and lightning-fast download speeds. You won't have to wait for hours to download your favourite app.
With 9Aps APK, you can download apps and games in seconds!
But that's not all. It also offers some of the most interesting and unique apps you won't find anywhere else. From live wallpapers to video editors, it offers a diverse range of apps to choose from. 
And the best part? You don't have to worry about downloading any malicious apps, as it thoroughly scans all the apps and games before they're available for download.
Whether you're a tech-savvy user or a beginner, this is the perfect app store for you. It's free, easy to use, and has a vast collection of apps and games.
So why wait? Download 9Apps today and discover a world of exciting apps and games!
How to Download 9Apps APK?
So, how do you download 9Apps? It's simple! Here are the steps:
Open your smartphone's web browser and type in "9Apps.ltd" in the search bar.
On the 9Apps website, click on the "Download" button.

Wait for the download to complete.

Once the download is complete, open the app and install it on your smartphone.

After installation, open the 9Apps app and start browsing!
That's it! With this app, you'll never have to spend hours searching for the perfect app again.
The app offers a wide range of categories to choose from, including games, entertainment, social media, and much more.
You can even download wallpapers, ringtones, and videos, all in one place!
So, why wait? Download 9Apps today and experience a world of endless possibilities right at your fingertips!
Why choose 9Apps App Store
9Aps is a popular app store that has become a household name when it comes to downloading apps and games. 
With over 500 million downloads, this app store has proven to be one of the most efficient and user-friendly platforms for all your app needs. But what makes this app stand out from the rest? 
Let's look at the different categories that make this APK the ultimate app store for all your needs.
Games:

9Apps offers an extensive collection of games, from puzzle games to action-packed games. It has everything for everyone, and its user-friendly interface makes it easy to find the perfect game to fit your mood. Whether you're in the mood for a quick pick-up-and-play game or a challenging adventure, It has got you covered.

Tools:

9Apps also offers a range of tools designed to make your life easier. From a simple calculator to a comprehensive camera app, you can find everything you need in one place. Whether you're looking to edit photos, scan documents, or manage your finances, 9Apps has got you covered.

Entertainment:

9Apps APK is not just a platform for downloading apps and games, but it also provides endless entertainment options. From popular TV shows and movies to music and books, this android app store has everything you need to keep yourself entertained on the go.

Personalization: It

 offers a range of customization options to make your device truly unique. From wallpapers and themes to ringtones and icons, you can personalize your device to fit your personality and style. With 9Apps, you can make your device truly yours.

Lifestyle: It offers a range of lifestyle apps designed to make your life easier and more enjoyable. From cooking and fashion to health and fitness, 9Apps App Store has everything you need to improve your lifestyle. Whether you're looking to live a healthier life or just need some inspiration, 9Apps has got you covered.
Features
9Apps is a comprehensive app store that offers a wide range of features to enhance the overall user experience. 
From its user-friendly interface, fast downloading speeds, and compatibility with different platforms.
This android app store is a must-have for anyone who loves to download and use applications on their devices.
Some of its features are-
Wide range of Applications:

This app offers a diverse range of applications, from entertainment and social media to shopping and gaming. This ensures that users have access to a variety of applications to choose from, catering to their individual needs and preferences.

User-friendly interface:

The user interface of this app is easy to navigate, allowing users to find the android apps they want quickly and efficiently. The interface also provides users with recommendations for new and popular apps, making it easier to discover new and interesting applications.

Fast downloading speed:

This app store is known for its fast downloading speeds, ensuring that users can download applications in a matter of seconds. This allows users to save time and be more productive.

Safe and Secure:

9Apps provides a safe and secure environment for users to download applications, with built-in security features that protect users' devices from harmful viruses and malware.

Regular updates:

9Apps regularly updates its applications, ensuring that users always have access to the latest versions of the applications they use. This helps users to get the most out of their applications, with improved features and bug fixes.

Compatibility with different platforms:

This app is compatible with various platforms, including Android, iOS, and Windows. This makes it easier for users to find and download applications that are compatible with their devices, regardless of the operating system.

Smaller file size:

Applications available on 9Apps are typically smaller in file size compared to those available on other app stores. This means that users can save storage space on their devices and have more room for other important files.

Ad-free experience:

9Apps offers an ad-free experience, allowing users to download and use applications without being interrupted by advertisements. This enhances the overall user experience and makes it easier for users to focus on the applications they are using.

Affordable pricing:

It offers a variety of free and paid applications, with affordable pricing options for those that are not free. This means that users can access a range of applications, without having to break the bank.
Conclusion
Whether you're looking for the latest game releases, educational tools, or productivity apps, 9Apps APK is the perfect platform to turn to. 
With its commitment to providing the best possible experience, 9Apps App continues to evolve and improve, making it the perfect choice for anyone seeking to take their mobile experience to the next level.

FAQs
What exactly is 9Apps?

9Apps stands as a comprehensive platform for Android users, offering an extensive array of games, applications, wallpapers, and ringtones. Users can directly download the APK files of a wide range of apps available on this platform​.

What is the file size of the 9Apps APK?

The APK file for 9Apps is notably compact, only 3.4 MB, which contributes to its efficient and speedy operation​.

How secure is 9Apps for use?

9Apps ensures high safety standards. Both the platform and its listed apps undergo rigorous virus scanning processes, guaranteeing their security from malicious threats​.

Why opt for 9Apps when the Google Play Store exists?

9Apps offers unique advantages, such as hosting apps not found on Google Play Store. This alternative app store bypasses certain restrictions of Google Play, providing users with a broader range of app choices​.

Can you highlight some of 9Apps' features?

Known for its rapid download speeds, 9Apps also allows users to pause and resume downloads. It stands out for offering a variety of apps, including those not present on the official Play Store, and ensures all apps are verified for safety​​​.

Is 9Apps available in multiple languages?

Yes, to cater to a diverse user base, 9Apps supports 14 different languages, enhancing its accessibility and user experience​.

Do users need to create an account to use 9Apps?

9Apps distinguishes itself by not requiring any sign-up or login, allowing immediate use upon installation. This feature sets it apart from typical app stores and assures its safety and security​.

What contributes to 9Apps' popularity?

Its status as a secondary app store that provides access to a unique array of apps not available in official app stores has bolstered 9Apps' popularity​.

What is the user base size of 9Apps?

With over 250 million monthly active users, 9Apps has established a significant presence in the app market​.

Can users directly download games and apps from 9Apps?

While 9Apps is a go-to for downloading wallpapers and ringtones, it often redirects users to the Google Play Store for app downloads, serving more as a guide through the vast selection of available apps​​​.
More Apps Recommended by 9Apps Team
VidMate is an application designed for downloading videos and songs from online services like YouTube, Instagram, and SoundCloud, among others. It offers a range of features including high-speed downloading, working with multiple downloads simultaneously, and the ability to pause, resume, or break the downloading process. VidMate also supports a wide array of media formats and qualities, enabling users to select their preferred resolution and format.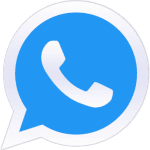 WhatsApp Plus is an unofficial variant of WhatsApp, a popular messaging app. It offers enhanced customization options not found in the official version, like changing the appearance with themes and more emoticons. Users can also hide their online status, blue ticks, and typing status, giving them more privacy control. Additional features include increased file size limits for sharing and the ability to send high-quality images without compression.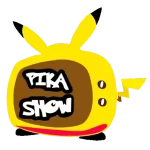 PikaShow is an Android application primarily known for streaming a variety of content, including live TV, movies, sports, and TV series. It aggregates links from various sources on the internet, providing users with a wide range of viewing options. The app is particularly popular for its live streaming of sports events and its extensive library of Bollywood and Hollywood films. PikaShow is free to use and is known for its user-friendly interface, making it easy to navigate and find content.